I've been fascinated by gems ever since as a lad I saw an ad with some of the world's finest. There was the
Kohinoor diamond
(105 carats),
the
Hope
(45 carats, steel blue),
the
Star of Africa
(530 carats, cut from the Cullinan, 3,106 carats),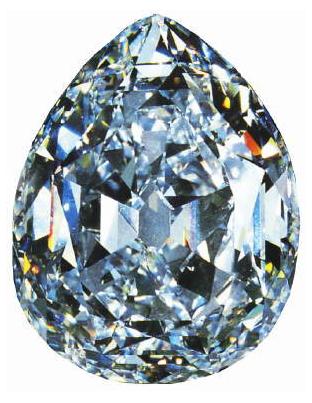 and many more. But this latest find is a real whopper, even by those standards: a 6,225 carat emerald found recently in Zambia.
The story goes on to discuss two others.
The largest uncut emerald believed to have been found was in Carnaiba, Brazil in 1974. It was an incredible 86,136-carat natural beryl crystal. The stone was eventually valued at $1,120,080.

The largest emerald crystal ever discovered was 7,025 carats and was found in a mine in Colombia.
I don't know what the technical differences are between those two, but either way, these are some very big gemstones.